About Us
Dr. Erik H. Madsen is a specialist in orthodontics and in dentofacial orthopedics. He and his staff have been creating Brighter Smiles and beautiful faces for over 35 years, in Salt Lake City, Cottonwood Heights and Sandy, Utah.
Dr. Madsen received his Dental degree from the University of Washington, and his degree as an Orthodontic Specialist from Loma Linda University. He was a founding member of the Pediatric Dental Residency Program at Primay Children's Medical Center. He was the Orthodontic Director there for over a decade. he was also a founding member of the Craniofacial Panel at Primary.
Most of our team has been working together for many years. We love what we do and find great satisfaction in knowing our patient's needs and taking great care of them.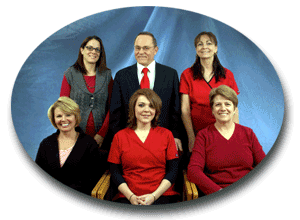 We excel at straightening teeth for an attractive smile. This is known as "orthodontic treatment."
We can also direct the growth of the upper and lower jaw bones. This is called "dentofacial orthopedic treatment." This treatment creates the foundation for a healthy, beautiful smile and for a great looking face.